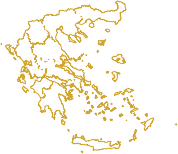 GREECE
Greece
Goldair Greece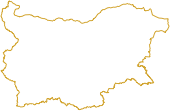 BULGARIA
Bulgaria
Goldair Handling Bulgaria
Goldair Handling has formed its subsidiary company Goldair Handling Bulgaria, which acquired full handling license for Sofia International Airport in June 2010 and it has been fully functional since November 2010. Also, in October 2011 Goldair Handling Bulgaria acquired full handling license for Burgas International Airport and has been completely functional in Burgas since May 2012.
The company offers the widest range of quality airport services at both Sofia and Burgas airports, such as passenger handling services, ticket sales desk, lost & found, ramp handling services, de/anti-acing flight operations & load control, cargo & mail handling, security services and VIP / Executive aircraft handling services.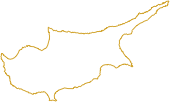 CYPRUS
Cyprus
LGS - Louis Goldair Services
LGS Handling Ltd is a joint venture between Louis Group and Goldair Handling, formed in 2008. Louis Group has been providing passenger handling services and ramp supervision since 1947 in Cypriot airports.
Our partner's brand is synonymous with consistent, high quality service at competitive prices. In May 2008, following a tender process for the liberalization of the ramp handling at Larnaca and Paphos airports, LGS Handling Ltd succeeded in being awarded one of the two licenses by the Civil Aviation Authority of Cyprus.
LGS Handling Ltd offers an unbeatable package of experience and expertise. Working according to Lufthansa Standards is what establishes LGS Handling Ltd as a reliable and high quality service provider.
LGS Handling Ltd actively works with its airline partners to deliver a ground handling service that is based on their exact requirements and product specifications. It is highly flexible and always willing to adapt its services to customers' product requirements. The company co-operates closely with its customers in order to evaluate their ground product and ensure that it is both optimized and cost-effective.
Explore our network on map